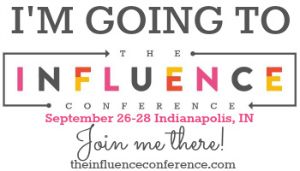 Ya'll know I have officially arrived in Indy for the Influence Conference. Aside from being so beyond excited to be spending time before the conference's official beginning with my roommates, I'm also sitting here all crazy excited about the dynamic group of speakers we're in for.
Here's a quick synopsis of who is on my not-to-miss list:
1. Lara Casey: Besides being one of the most inspiring ladies on the internet, I get to hang with her at Making Things Happen 2013 in North Carolina next month. Best. Thing. Ever.
2. Kate Bryan: I read The Small Things Blog before I started my blog. Kate got huge (if you look close and use Pinterest AT ALL you'll recognize the girl's hair) pretty quickly, and I can't wait to learn form what she's learned about the blogging biz.
3. Jessi Connelly + Haley Morgan: They're the founders of the Influence Conference, and they're giving a talk on femininity. It's a topic I think about a lot, and I can't wait to hear their perspective.
The conference officially gets started this evening with a shoe cutting party with Sole Hope. Sessions begin bright and early tomorrow morning.
I'll be sharing lots of tidbits from the sessions. I'd love if you'd follow along: